NHPCO's 2019 Leadership and Advocacy Conference is around the corner and we want to make sure you're prepared for a great conference. We're offering a mobile app to attendees featuring faculty information, session schedules, and much more! Attendees can access it from all devices with an internet browser: smartphones, tablets, laptops, and even desktops.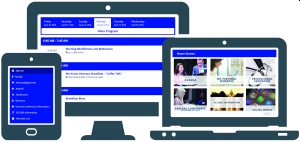 How attendees can benefit from the IDC Mobile App: 
Access general conference information including the agenda, sessions, faculty, exhibitors and sponsor information
View the complete IDC schedule by date, track and/or session type
Browse sessions, full abstracts and all speaker data (handouts, PPTs etc.)
Create personal schedules
Keep organized with up-to-the-minute exhibitor, speaker and event information
Receive important real-time communications from NHPCO via alerts
Follow and join in the conference chatter through the LAC Mobile App's built-in Twitter feed
Access conference materials such as handouts
Take notes for each session
1-1 attendee networking and chat
How to Access the IDC Mobile App (Available October 13, 2019)
To access the ICC Mobile App, you must be registered for the conference.
Method 1: Download the IDC Mobile App from your app store (Apple, Google Play, – search: IDC2019)
Method 2: Access the app via desktop
Need Mobile App assistance while at IDC?
We have you covered. Visit the IDC Mobile App Desk in the registration area.
We look forward to seeing you at IDC!