This February, NHPCO is recognizing Black History Month, an annual celebration of achievements by members of the African American and Black communities and recognition for their central role in U.S. history. We are excited to share new and existing resources for our members and the broader hospice and palliative care community to learn about hospice utilization among Black Americans, as well as offer ways for providers to improve access to high-quality hospice and palliative care. We hope you learn from these resources, and that they help equip you with the tools you need to act within your organization and community.
Upcoming Events:
NHPCO Resources and Guides: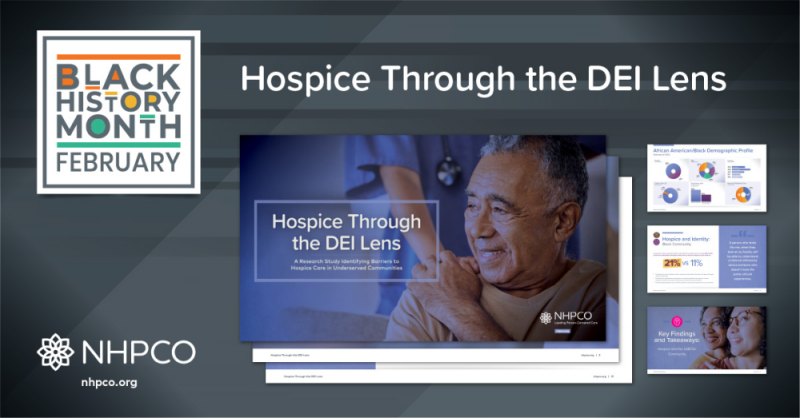 Support NHPCO's Diversity Advisory Council and DEIB Initiatives
Donate to NHF Diversity Fund

The National Hospice Foundation's (NHF) Diversity Fund supported the research that produced Part I of the Hospice Through the DEI Lens Report in 2022. NHPCO's Diversity Advisory Council seeks to complete Part II of this research in 2023; donate to NHF's Diversity Fund to directly support this work.