Developing a Data Driven Culture at Your Organization
December 9, 2021 - 2:00 pm – 3:30 pm ET
Description
Organizations have the greatest opportunity for success when operations and finance work cohesively towards a common goal—this is especially within a hospice agency. There is a lot of room for communication, collaboration, and coordination to provide the highest level of care. Data can become the common language spoken across a variety of departments that allows your organization to reach their strategic goals.
Learning Outcomes
Identify and understand the most valuable and critical metrics to measure and analyze.
Develop strategies for communicating metrics to each department and build a data-driven culture.
Faculty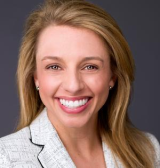 Anne-Marie Fontenot, LHC Group
For over a decade, Anne-Marie has successfully decreased turnaround time for reporting through implementation of data-driven processes and utilization of high-level consultants. She brings efficiency, accountability, and collaboration to teams, clearing the path from being overwhelmed by data to analyzing it.
Working with one of the largest providers in Home Health and Hospice, she solves payment and reimbursement puzzles for over 800 service providers in 35 states. She is a member of the HHFMA Payment and Reimbursement Committee and a Hospice Volunteer.
In her spare time, she is the honored chair of The Finer Things Club, scout leader for The Ladies Camping Group, and a double diamond skier.
Christine Lang, SimiTree Healthcare Consulting
Christine Lang (Christy) brings more than 20 years of experience in healthcare data analysis, primarily focused on home health and hospice, to her role leading SimiTree's efforts to increase and improve the use of data in consulting projects and client operations.
Christy is an active member of the post-acute professional community, serving on a number of NAHC workgroups and committees and frequently presenting on topics that include business intelligence, benchmarking, quality measurement, customer satisfaction and value-based purchasing. Christy earned a Master of Business Administration and a B.A. in political science and mathematics from the University of Washington.
Michael Simione, SimiTree Healthcare Consulting
Michael is a Director with SimiTree Healthcare Consulting and has been an employee since 2011. Michael leads SimiTree's cost reporting team and has in-depth knowledge of both Medicare and Medicaid cost report regulatory requirements. SimiTree prepares the more than 1,500 home health and hospice cost reports each year and is the industry leader in this space. In addition, Michael has wide-ranging experience in budgeting, strategic planning, operational analytics, and benchmarking.
Michael's extensive work with SimiTree Healthcare Consulting includes the development of comprehensive financial, clinical, staffing and marketing analysis tools to improve efficiencies and financial performance for various home health, hospice and private duty companies. In addition, Michael has in-depth experience providing interim management services, accounting, financial feasibility studies, competitor analysis, strategic planning and regulatory compliance assistance to both freestanding and hospital-affiliated organizations.
As an active participant in his profession and community, Michael is a member of the National Association for Home Care & Hospice, the Home Care and Hospice Financial Managers Association, the Young Home Care and Hospice Financial Managers Association and the Arizona Association for Home Care and has spoken at several national and local conferences on a wide array of topics.
CE/CME Information

Nurse: NHPCO is accredited as a provider of nursing continuing professional development by the American Nurses Credentialing Center's Commission on Accreditation.
NHPCO designates this live activity for a maximum of 1.5 contact hours. Nurses should claim only the contact hours commensurate with the extent of their participation in the activity.

Physician: The National Hospice and Palliative Care Organization is accredited by the Accreditation Council for Continuing Medical Education to provide continuing medical education for physicians.
NHPCO designates this live activity for a maximum of 1 AMA PRA Category 1 credit(s)™. Physicians should claim only the credit commensurate with the extent of their participation in the activity.
Certificate of Participation for Non-physician Healthcare Professionals: For participants* whose disciplines are other than nurse and physician, you may request a Certificate of Participation for Non-physician Healthcare Professionals to submit to your accrediting bodies/licensing boards for continuing education credit. This certificate will indicate the Webinar was certified for AMA PRA Category 1 Credit(s) TM. It is the responsibility of participants to submit the certificates to their accrediting bodies/licensing boards for approval. Unfortunately, NHPCO cannot guarantee its acceptance. To receive this certificate, you must complete all CE/CME requirements and indicate your desire to receive this certificate on the evaluation form.
*including bereavement professionals, finance professionals, physician assistants, social workers, spiritual care givers, etc.