The Value of Hospice: Better Care, Lower Cost
April 12, 2023 - 1:00 – 2:00 pm ET
Description
Join leaders from NHPCO and the National Association for Home Care & Hospice in this free webinar for a discussion of recent research on the Value of Hospice and how you can use the findings in your program. The research shows that patients' use of hospice care contributed to $3.5 billion in savings for Medicare in 2019, while providing multiple benefits to patients, families, and caregivers.
Learning Outcomes:
At the completion of this webinar, participants will be able to:
Understand and explain the research findings.
Understand and explain the importance of these findings for policy conversations.
Make recommendations for how a hospice can utilize the findings.
Faculty: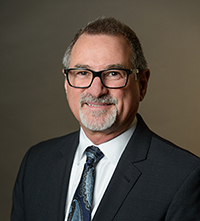 Ben Marcantonio, MS, MEd, LMFT
NHPCO Interim CEO
Ben joined NHPCO in October 2020, bringing 30 years of leadership experience in educational, healthcare, and social service settings. Prior to joining the NHPCO senior leadership team, Ben was with Hospice of the Chesapeake where he served as President and Chief Executive Officer (2015-2020) and Chief Operating Officer (2013-2015). Prior to relocating to Maryland in 2013, he served as Chief Administrative Officer at San Diego Hospice and The Institute for Palliative Medicine. Ben has an extensive background in working with multidisciplinary clinical and management teams in a variety of educational and clinical settings. He holds a Master's of Science in Counseling from San Diego State University, a Master's of Education in Administrative Leadership from the University of San Diego, and a Bachelor of Sacred Theology and Philosophy from the Gregorian University in Rome, Italy.
William A.
Dombi, Esq.
NAHC President
Bill has served as Vice President for Law at NAHC since 1987 and is also the Director of the Center for Health Care Law and the Executive Director of the Home Care and Hospice Financial Managers Association. During his over three decades of experience in health care policy and law, Bill has been involved in virtually every legislative, regulatory, and legal development in home care and hospice. Bill served as lead counsel in the seminal lawsuit that successfully reformed the Medicare home health services benefit and has litigated numerous other lawsuits on behalf of home care and hospice patients and providers of care.
Judi Lund Person, MPH, CHC
NHPCO Vice President, Regulatory and Compliance
Judi is a longstanding and widely respected leader in the hospice community. She serves NHPCO as a key contact with the Centers for Medicare and Medicaid Services, ensuring that NHPCO member voices are heard with policymakers. She frequently interfaces with federal administrators of hospice payment policy, Part D, survey and certification, contractor management, and program integrity functions. She represents NHPCO with each of the Medicare Administrative Contractors and represents hospice and palliative care with other federal agencies and many national organizations. She works daily with hospice providers and state hospice organizations on the ever-increasing array of regulatory and compliance issues and translates complex regulatory language into actionable "plain English" for hospice providers.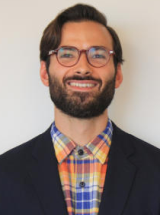 Davis Baird, MS
NAHC Director of Government Affairs for Hospice
As the Director of Government Affairs for Hospice at NAHC, Davis conducts multi-faceted federal advocacy strategies, including grassroots engagement, congressional relations, policy analysis, communications, and coalition coordination. Working with Members of Congress, their staff and other stakeholder groups, Davis advocates for smart hospice and palliative care policies that can improve the lives of the people and families that NAHC members serve every day. Prior to NAHC, Davis was the Policy & Advocacy Manager at the Coalition to Transform Advanced Care (C-TAC), where he oversaw C-TAC's policy initiatives focused on improving serious illness care across the legislative and regulatory landscapes. Before C-TAC, Davis was a Program Manager at the National Association of Area Agencies on Aging (n4a), where he provided strategy and policy support to connect community-based organizations (CBOs) and health care payers and providers.
This webinar is free for members and non-members.