Community-Based Palliative Care Program
Community-Based Palliative Care – Beyond the Business Case – Operating, Organizing & Sustaining Your Program
Designed to provide the education needed to thrive in today's complex healthcare landscape.
Coming Soon – Online and On-Demand
This program focuses on operationalizing and sustaining a community-based palliative care program. Whether you are just beginning or a have a mature program, the content is applicable. Program delivery model evolution will be discussed as will the use of metrics to demonstrate program value. Experts from mature programs will share their secrets of success. Participants will learn the importance of identifying and grooming future leaders. Explore how key partnerships are essential to sustainability. Finally, a deep dive into reimbursement, including regulatory, and compliance considerations and payer/provider relationships completes the program. Tools and resources will be provided to enable you to implement an action plan.
Discuss the value of revisiting the business case
Identify one action to evolve your care model for sustainability
List three metrics that can be leveraged to demonstrate value
List two "successful practices" when providing community-based palliative care services
Develop one action item to enhance a partnership to support your program's sustainability
Introduction and Overview
Eligibility
Services
Accountability: Metrics and Measurement
Lessons from the Field
Payment: Medicare Fee-for-Service
Value-based Payment
Disclosure: NHPCO, faculty, and planners have no relevant financial relationships with commercial interests to disclose. 
Release Date: January 1, 2021
Expiration Date: December 31, 2023
CE/CME Credit
This course offers CE/CME credit for Nurses and Physicians and a certificate of participation for Non-Physician Healthcare Professionals.
To receive CE/CME credit, each participant must complete each module in sequence; partial CE/CME credit is not available. Each participant must watch all module videos, review the references and resources provided, explore the discussion forums, evaluate the overall course, and request CE/CME before the expiration of their registration.
CE/CME Statements

Nurse: NHPCO is accredited as a provider of continuing nursing education by the American Nurses Credentialing Center's Commission on Accreditation.
NHPCO designates this enduring material for a maximum of ___ contact hours. Nurses should only claim the contact hours commensurate with the extent of their participation in the activity. Accredited status by ANCC refers only to continuing nursing education activities and does not imply endorsement of any commercial product displayed in conjunction with this activity.

Physician: NHPCO is accredited by the Accreditation Council for Continuing Medical Education to provide continuing medical education for physicians.
NHPCO designates this enduring material for a maximum of ___ AMA PRA Category 1 Credits™. Physicians should claim only the credit commensurate with the extent of their participation in the activity.
Certificate of Participation for Non-physician Healthcare Professionals: For participants* whose disciplines are other than nurse and physician, you may request a Certificate of Participation for Non-physician Healthcare Professionals to submit to your accrediting bodies/licensing boards for continuing education credit. This certificate will indicate the sessions attended that were certified for physician credit (AMA PRA Category 1 Credit(s) TM). It is the responsibility of participants to submit the certificates to their accrediting bodies/licensing boards for approval. Unfortunately, NHPCO cannot guarantee its acceptance. To receive this certificate, you must complete all CE/CME requirements and indicate your desire to receive this certificate on the evaluation form.
*including bereavement professionals, counselors, compliance officers, physician assistants, quality professionals, social workers, spiritual care givers, etc.
Lori Bishop, BSN, MHA, RN
Lori is a healthcare nurse executive focused on innovative and transformational interdisciplinary care delivery models for the vulnerable seriously ill population.  Lori has an extensive clinical background in hospice and palliative care.  Her current position is Vice President of Palliative and Advanced Care at NHPCO.  Previously, Lori was the Chief Advanced Illness Management (AIM) Executive for Sutter Health serving an average daily census of 2500 seriously ill patients across Northern California.  Under her leadership, the Sutter Health AIM program received the inaugural Vanguard Award from the California Hospital Quality Institute in 2016.  In her previous executive role at UnityPoint Health, the system-wide integrated Palliative Care program received the prestigious Circle of Life Award in 2013.
Lori has a history of participating on several state and national boards and committees.  Lori received her RN diploma from Moline Public Hospital School of Nursing, her BSN and MHA from the University of Phoenix. She is a published author and national speaker.  Lori was recognized as a top 100 Great Iowa Nurses in 2009 and received the Iowa Spirit of Hospice Award.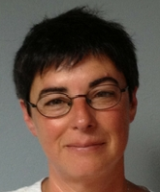 Kathleen Kerr
Kathleen Kerr is a health care consultant with expertise in palliative care, quality improvement and program evaluation. Her particular area of interest is developing feasible, meaningful methods for assessing financial outcomes, with the goal of promoting the growth and sustainability of clinical services. A long-time faculty member of the Palliative Care Leadership Center at UCSF, she brings to the current project more than a decade of experience supporting the development of inpatient palliative care services. She currently serves as Co-Director of the Metrics Team for the Palliative Care Action Community, an effort sponsored by the California HealthCare Foundation aimed at promoting the development, sustainability and growth of community-based palliative care services across California.
Terri Warren, MSW
Terri Warren, MSW currently serves as Chief of Hospice and Palliative Care for Providence Home and Community Care with operational responsibility in Alaska, Washington, Oregon, California and Texas. Services include 14 hospice programs and multiple cross-continuum palliative care services for adults and children. Prior to this, she served as Executive Director for Providence Senior and Community Services-CA (TrinityCare Hospice, TrinityKids Care, Providence Home Care, Little Company of Mary Home Health, and palliative services across the continuum). Under Terri's leadership, continuum service adult volume has grown by more than 12% and TrinityKids Care has evolved into the leading provider for pediatric hospice and palliative care in Los Angeles and Orange counties and the only hospice program in the area to be staffed by a dedicated pediatric interdisciplinary team. In addition to organizational focus on developing and expanding palliative services across the continuum of care in California, she served on the Board of Directors for the Children's Hospice and Palliative Care Coalition and later the Coalition for Compassionate Care of California, and has also served on the Governance and Membership Committees of the Board of Directors for the National Hospice and Palliative Care Organization. Terri has worked with TrinityCare/Providence Health & Services since 1993 serving in multiple leadership positions for hospice, continuum care and AIDS Care Management. Terri graduated with a BA in Psychology, Summa Cum Laude, from College of the Holy Cross in Worcester, Massachusetts and an MSW, Summa Cum Laude from Boston College in Chestnut Hill, Massachusetts.
Robert Parker, CENP, CHP, CHPN, DNP, RN
Dr. Robert Parker, DNP, RN, CENP, CHPN, CHP received his Doctor of Nursing Practice from the University of Nebraska Medical Center in Omaha, Nebraska, and is currently the chief compliance officer and VP of clinical excellence and integrity for Intrepid USA Healthcare Services in Dallas, Texas. Dr. Parker has worked in health care for the past 35 years, and has extensive clinical and leadership experience in hospice, home health, and palliative care. He has been on the front line of community-based palliative care program development, leading several successful programs on a national scale. Dr. Parker has represented a number of nursing organizations through Nursing Coalition committees and currently serves as faculty for the Center to Advance Palliative Care (CAPC), and as a committee member for the National Hospice and Palliative Care Organization's Palliative Council.
Brian Bertram, MS
Brian Bertram has been the Executive Vice President and co-founder of Infinity Hospice Care (IHC) since 2007. IHC operates agencies in Arizona and Nevada -serving more counties than any other hospice provider in Nevada.  Brian has been a member of the National Hospice and Palliative Care Organization (NHPCO) since 2006 and serves on the Board of Directors for the NHPCO Hospice Action Network.
In his leadership role, Brian coaches, mentors, and inspires others to promote IHC's core values and company culture.  Brian has implemented strategies that have successfully led IHC to become the recognized market leader in Nevada.  He is a frequent panelist, advocate, and presenter, and is considered to be a thought leader in end-of-life care.
In 2010, Brian founded Nevada Palliative Care, a nonprofit organization dedicated to delivering high-quality palliative care, education, and leadership. In 2016, Brian co-founded Nevada Care Connect (NCC), Nevada's most diverse mobile provider network specializing in transitional care, chronic care management, and community-based palliative care for individuals facing serious illness.  NCC works with physician specialty groups, accountable care organizations, managed care, and hospitals. Since launching statewide in 2018, NCC has served over 1,200 patients and performed over 9,000 visits.
Elizabeth (Liz) Fowler, MPH
Liz Fowler is the President and CEO of Bluegrass Care Navigators, a Kentucky-based provider of hospice, palliative medicine, transitional care, case management, private duty, adult day health, home primary care and counseling services.
She has more than 30 years of experience bringing leadership and innovation to health care and nonprofit organizations in Kentucky, Florida and California.  As a recognized leader in hospice and palliative care, Liz is an active member of the National Hospice and Palliative Care Organization's Board of Directors, president of the Kentucky Association of Hospice and Palliative Care, a faculty member for the Center to Advance Palliative Care's  Palliative Care Leadership Center (PCLC), an advisory committee member for the Foundation for a Healthy Kentucky, and member of the editorial board for Medical News.
She received her Master of Public Health degree from the UCLA and a Bachelor of Science degree and a Certificate in Gerontology from Syracuse University.
Jean Acevedo, CENTC, CHC, CPC, LHRM, AAPC Fellow
Jean Acevedo, Acevedo Consulting, has over 30 years of health care experience including a particular expertise in chart audits, compliance and education relative to hospice and palliative physician documentation and coding.  Jean serves as a consultant to NHPCO and AAHPM when physician compliance, billing and coding issues arise. She was awarded a Presidential Citation by the AAHPM at the AAHPM/HPNA 2014 Annual Assembly in appreciation of her contributions to the field of hospice and palliative medicine in helping them understand the complexities of coding, reimbursement and regulatory compliance.    She is a workshop presenter for the AAPC, an instructor at Florida Atlantic University, and a member of several Coding Institute Editorial Advisory Boards.  Jean has been a Participant in CMS' Medicare Provider Feedback Group, CMS Division of Provider Information Planning and Development since 2007 and is a member of the Jurisdiction 9 MAC's Provider Outreach and Education Advisory Group. She has co-authored a series of "Top 10" articles published in the Journal of Palliative Medicine on challenges in palliative care, and is co-creator of "Billing for Palliative Care Services," an online course of California State University. She is a frequently sought after speaker and works with hospice/palliative care clients across the country bringing the unique perspective of avoiding risk and liability while optimizing reimbursement in our highly regulated health care industry.
Rates: Member $399 Non-Member $499
Cancellation Policy:
All cancellation requests must be submitted in writing to conferences@nhpco.org within 48 hours of purchase.  A $25 processing fee will apply to all cancellations. If you have accessed the course you are ineligible for a refund. Course access is for six months.