Quality Connections Program
Quality Connections is a quality focused program for hospice and palliative care providers. The program is an exclusive NHPCO benefit.
Not a member of NHPCO? Click here to learn more about becoming a member.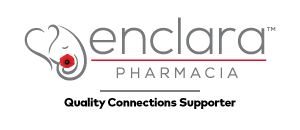 NHPCO is committed to assisting hospice and palliative care providers in continuous quality and performance improvement activity that supports safe, effective, and timely care outcomes for patients and families.  Providers who actively engage in quality improvement raise the bar for performance which leads to service excellence.
Quality Connections is a national program designed to support hospice and palliative care provider delivery of high-quality, person-centered care.   The program goals are to enhance the knowledge base, skills, and competency of hospice and palliative care staff through education, tools, resources, and opportunities for engagement and interaction among hospice and palliative care quality professionals.
Quality Connections participants are required to achieve milestones within defined timeframes by participating in education and competence, application of education, performance measurement, and innovation that promotes high quality care delivery, that leads to service excellence.
Enroll in Quality Connections
Enroll your organization in the program
Please note: Quality Connections recognizes the organization's, rather than the individual's, commitment to continuous quality and performance improvement.  Individual email addresses may not be used as organizational QC emails, and you must use a unique organizational email address that is not already in the NHPCO system.
In order to ensure that we are able to communicate program updates with you in a timely manner, all communications related to Quality Connections will be made through your organization's main Quality Connections email address. This is the email that you use to login to your organization's QC portal.  Please work with your IT team to ensure that messages delivered to your QC address from qualityconnections@nhpco.org are white-listed and not blocked as spam or junk.
Quality Connections Resources
Quality Connections Open Forum

Is your organization new to Quality Connections, or are you interested in learning more about the content available in 2023? Join us for our Quality Connections Open Forum session – Details coming soon
Quality Connections Orientation Sessions
Join us for a small group Orientation session where members of the NHPCO Quality team will help you enroll in Quality Connections, learn how to navigate the portal, and answer all of your questions about the program.  These sessions are open to any NHPCO members who are interested in learning more about Quality Connections.
Contact: qualityconnections@nhpco.org for more information