NHPCO & AAHPM 2022 Diversity, Equity, and Inclusion Webinar Series
Description
July 7 – Part 1 – July 21 – Part 2
NHPCO and AAHPM are partnering on a complimentary two-part webinar series designed to provide practical cases and tools to advance diversity, equity, and inclusion.
Our world is reshaping before our eyes
What have we learned from patients and families that improved our patient-centered care and DEI focus?
How do you respond if treated disrespectfully by a patient or family-member?
How do we acknowledge and recover when we offend a patient, family-member, or colleague?
How do we measure success?
How do we enhance the communication between administrative and clinical teams?
How do we improve the patient and family experience?
How do we continue to connect to purpose?
We all have stories, some good and some not so good. This webinar series will feature candid, authentic conversations around real world diversity, equity, and inclusion experiences from your peers. The first webinar will provide learners with definitions and level-setting information needed to pursue diversity, equity, and inclusion within their organizational culture – through roleplaying, storytelling, and sharing of experiences. Two weeks later, join the panel for examples of how organizations are using diversity, equity, and inclusion tools and resources to address and change cultures. Each webinar will include tangible next steps and actions you can take to be a champion for health equity and the opportunity to chat with faculty after the formal webinar has concluded. 
Exploring Multiple Perspectives
Content will include both clinical and programmatic perspectives creating an opportunity for the interdisciplinary team to explore each unique viewpoint and how they intersect.
Join your interdisciplinary peers to explore the numerous ways hospice and palliative care is transforming diversity, equity, and inclusion. 
Learning Outcomes
At the completion of these webinars, participants will be able to:
List two or more key challenges in the development and delivery of diversity, equity, and inclusion within hospice and palliative care programs;
Identify strategies to enhance leadership and staff engagement with diversity, equity, and inclusion initiatives into everyday practice;
Describe two or more practical solutions on how diversity, equity, and inclusion transform patient outcomes in hospice and palliative care.
Live webinars include a Q&A session, giving you the opportunity to take part in the conversation by submitting a question to the speaker. Faculty will host office hours after the webinar to engage with attendees.
Faculty Office Hours | 3:00 – 3:30 pm ET
Faculty from each webinar will be available for 30 minutes after the presentation for small group reactions and discussion. Attendees who would like to participate can simply stay connected after the formal presentation concludes. Office Hours are not available for CE/CME credit.
Resources
Faculty
Facilitator: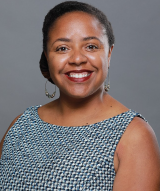 Nicole McCann-Davis, MSC
Nicole McCann-Davis serves as Director of Strategic Planning for Eversana Intouch. Prior to this role, Nicole most recently served as the Associate Vice President of Health Equity & Access at Seasons Hospice & Palliative Care, an AccentCare Company, and continues to serve as the Chair of the National Hospice and Palliative Care Organization's Diversity Advisory Council.
Prior to her start at Seasons, Nicole worked as a producer for HGTV and communications for McDonald's Corporation. She holds a Certificate in Diversity & Inclusion Leadership from Cornell University, bachelor's degree in television production from Columbia College Chicago, Master of Science in Communications from Northwestern University, and is currently pursuing her Ph.D. in Health Sciences from Northern Illinois University.
Nicole loves to travel with her family (Phillip, Maya, and Jasmine) and in her free time she's likely singing karaoke or playing trivia games with friends.
Panelists: 
Kimberly Curseen, MD, FAAHPM
Kimberly A. Curseen, MD, is the Director of Supportive and Palliative Care Outpatient Services for Emory Healthcare. Dr. Curseen is also the director and the primary provider for the Supportive Oncology Clinic. Board certified in Internal Medicine, Geriatrics, and Palliative Care. Dr. Curseen serves as one of the co-chairs of the Department of Family and Preventative Medicine Diversity, Equity and Inclusion committee for Emory School of Medicine. She serve in consultation role for Center to Advance Palliative Care Health Equity Initiative which is being funded by the Commonwealth Fund and as the representative for the American Academy of Hospice and Palliative Medicine to the ACGME Health Equity Project. She is a member of the Board of the American Academy of Hospice and Palliative Medicine.  She currently sits on the board of the Georgia Hospice and Palliative Care Organization, and she is a co-chair of the Georgia Cancer Consortium Palliative Care Working Group.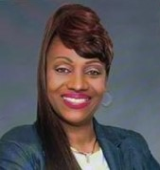 Diane Deese, MCLSS-GB, CACPFI, EMT
Diane Deese is the Vice President of Community Affairs for VITAS Healthcare and recently celebrated 21 years with the Company. Diane has worked in the Operational, Administration, Marketing and Public Relations areas for VITAS and has served as VP of Community Affairs for the last six years.
Diane has numerous professional affiliations including having served on the Advisory Board for the Advanced Practice Palliative Care Nurse Certification Program at the University of Illinois College of Nursing.  She serves as an Executive Board Member for High School to Higher Education (H2H) Organization.  She serves as a Board Member for the Education Department of the National Association of Licensed Practical Nurses and she serves as a member of the Diversity Advisory Council (DAC) for the National Hospice and Palliative Care Organization (NHPCO).  Diane has been an ELNEC Train-the-Trainer for the End-of-Life Nursing Education Consortium (ELNEC) Curriculum since 2003.
On April 21, 2022, Diane was one of 20 women nationally to receive the "2022 Women of Impact" Award from International Career and Business Alliance (ICABA).  Diane, a member of DAC for NHPCO, along with another fellow member of DAC, led the work in revising and updating the entire 2021 Black and African American Outreach Guide for NHPCO for the entire hospice industry to have as a guide, resource and toolkit for outreach in Black Communities across the United States. In April 2022, Diane completed her Certification in Diversity, Equity and Inclusion (DEI) from Rutgers University.
Nikkie Preston
Nikkie Preston is the Vice President of Specialized Services at ProCare Hospice in Las Vegas, NV. She earned a Bachelor of Science (BS) in Business Administration and Management with a concentration in Healthcare Administration from The University of Phoenix. Nikkie serves on several National Hospice and Palliative Care (NHPCO) councils and committees including the My Hospice Action Network Nevada State Ambassador, myNHPCO Volunteer Management Section Steering Committee, and the Diversity and Advisory Council. Through hard work and dedication in advocating to Congress on important issues in hospice, especially the need for PPE for our front-line workers, Nikkie was awarded the 2020 My Hospice Ambassador of the Year and 2021 My Hospice Ambassador Mentor of the Year. Nikkie is a proud mom of three boys and one bonus son and daughter, who loves volunteering for the community. She enjoys spending time with her family, running, working out, dancing, singing, and making people smile.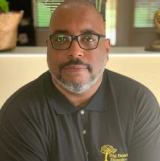 Lenoir (Lenny) Marshall MDIV, D. MIN, BCC
Rev. Dr. Lenny C.K. Marshall was born in New York, New York. He was educated in the Bronx public school system, graduating from New Rochelle High School. He holds a bachelor's degree in Social Work and a minor in Sociology through dual work from Florida A&M and Florida State University, a master's in divinity from the Interdenominational Theological Seminary in Atlanta, and a doctorate degree in Family and Marriage Therapy from Amridge University in Montgomery, Alabama. Dr. Marshall professional experience includes working for Disc Village inc., The City of Tallahassee Parks and Rec Department, The Supervisor of Elections office, the Office of Disability Determinations for the Social Security Administration and fulfilling his ROTC military obligation as a Tank Gunner in the USMC. Dr. Marshall began working part time as a chaplain for Big Bend Hospice in 2008. Since then, he has been promoted to the position of Spiritual Care Department Manager and the Director of Diversity, Inclusion and Spiritual Care. Dr. Marshall believes that with every opportunity comes a chance to make a difference. The drive to make a difference in the lives of other is what pushes Dr. Marshall in whatever capacity he finds himself in.
Edith M. Moran, LCSW, APHSW-C
Edith, but please just call her Edie, is a Licensed Clinical Social Worker in the state of Illinois and has a certification as an Advanced Palliative and Hospice Social Worker. She currently works in hospice as a Medical Social Worker for AccentCare Hospice and Palliative Care of Illinois. A native of Texas, she now calls Chicago and the greater Midwest home. A loud and proud transgender woman, Edie finds her passion for clinical work at the intersection of end-of-life care and advocacy for older LGBTQ folks. Edie is honored to walk with her patients through their final days while also working to make hospice care inclusive of all people, no matter who they love or how they identify. She believes that dignity at end of life is central to competent care and works every day to bring her whole self to this important work. In addition to hospice, Edie's passions include cats, being a super fan of Whitney Houston, and finding joy wherever it may be. She is honored to be a part of NHPCO's Diversity Advisory Council and a young leader in hospice and palliative care.
Adam Scheldt
Rabbi Adam Scheldt graduated from Knox College with a bachelor's degree in international relations. He later received masters' degrees in both education and Hebrew literature from the Hebrew Union College-Jewish Institute of Religion in New York. Over the course of his work, he has earned numerous certifications in counseling and served as a congregational leader focusing on inclusion before taking the role of Director of Spiritual Care for Hospice and Palliative Care Buffalo in 2018. He is currently a member of the NHPCO's Diversity and Advisory Council, serves on a subcommittee on Diversity and Retention and likewise serves as one of the leads in Hospice and Palliative Care Buffalo's diversity committee.
Ruth Thomson, DO, MBA, HMDC, FAAHPM, FACOI
Dr. Ruth Thomson (she/her) has practiced full-time hospice and palliative medicine for more than 20 years and is board certified in Internal Medicine, Hospice and Palliative Medicine, and Hospice Medical Director Certification. She serves as the Chief Medical Officer at Four Seasons in Flat Rock, North Carolina and has been a member of the AAHPM Diversity, Equity, and Inclusion Committee for the past 4 years. Blessed to be the mother of a transgender son, she is an ally to the LGBTQ+ communities and a staunch advocate for sexual and gender minority (SGM) health equity. Dr. Thomson has delivered several presentations on LGBTQ+ serious illness care at local, state, and national conferences. She is committed to raising awareness of the need to collect sexual orientation and gender identity (SOGI) data, recognizing that knowing who we are caring for will help us care for them better.
CE/CME Information

Nurse: NHPCO is accredited as a provider of nursing continuing professional development by the American Nurses Credentialing Center's Commission on Accreditation.
NHPCO designates this live activity for a maximum of 1 contact hour per webinar for a total of 2 hours. Nurses should claim only the contact hours commensurate with the extent of their participation in the activity.

Physician: The National Hospice and Palliative Care Organization is accredited by the Accreditation Council for Continuing Medical Education to provide continuing medical education for physicians.
NHPCO designates this live activity for a maximum of 1 AMA PRA Category 1 credit(s)™ per webinar for a total of 2 credits. Physicians should claim only the credit commensurate with the extent of their participation in the activity.
Certificate of Participation for Non-physician Healthcare Professionals: For participants* whose disciplines are other than nurse and physician, you may request a Certificate of Participation for Non-physician Healthcare Professionals to submit to your accrediting bodies/licensing boards for continuing education credit. This certificate will indicate the Webinar was certified for AMA PRA Category 1 Credit(s)TM. It is the responsibility of participants to submit the certificates to their accrediting bodies/licensing boards for approval. Unfortunately, NHPCO cannot guarantee its acceptance. To receive this certificate, you must complete all CE/CME requirements and indicate your desire to receive this certificate on the evaluation form.
*including bereavement professionals, finance professionals, physician assistants, social workers, spiritual care givers, etc.